My Community
A new way to save, exclusively from Branch
What if instead of funding billion dollar ad campaigns with customers' money, insurance companies made it simple to invite friends and family, keeping the money away from advertisers and in the pockets of customers?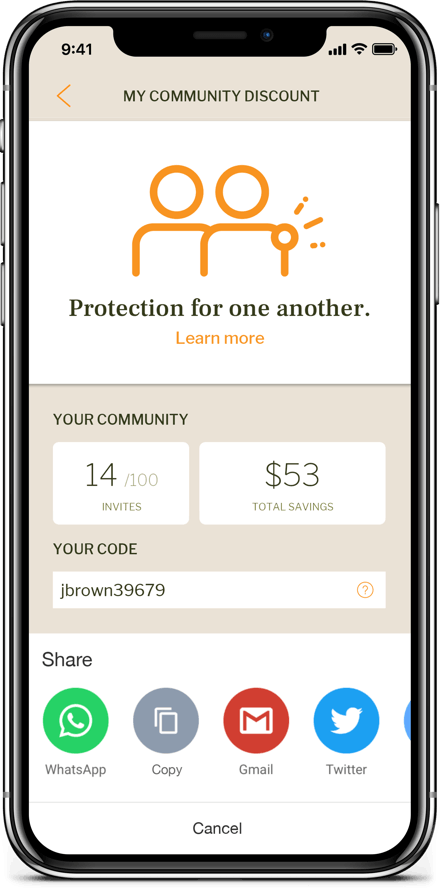 How it works
1.
Current customers invite friends to check Branch out for the 1st time.
2.
Get a $25 Amazon eGift Card as soon as they request a price
3.
Earn discounts on your insurance for as long as you're both customers.
The Traditional Insurance Way
Insurers spend over $5bn in advertising each year
Those billions of dollars come directly out of customer premiums
The result? Premium dollars go to fund ad campaigns instead of protecting communities
The Branch Way
We reward customers for helping us grow.
Thats allows us to keep marketing spend low.
The result?
We pass savings along to you.
Availability
The My Community discount is currently available in the following states:
Want more information? Read more about the My Community discount here.